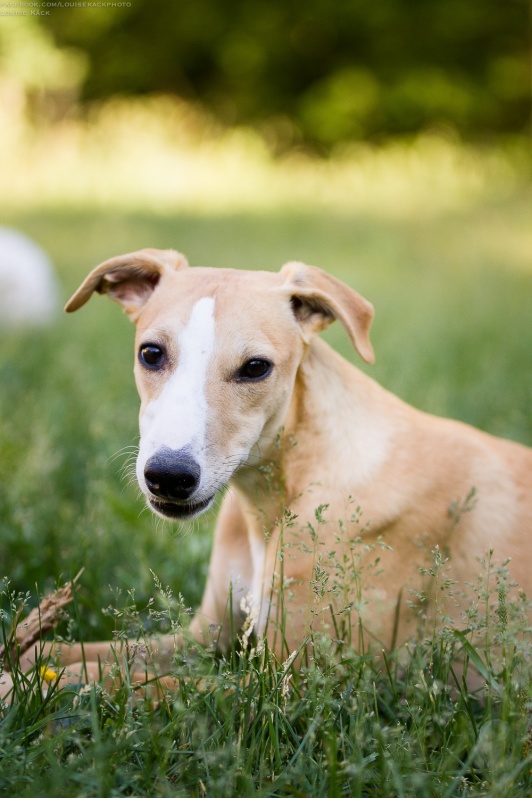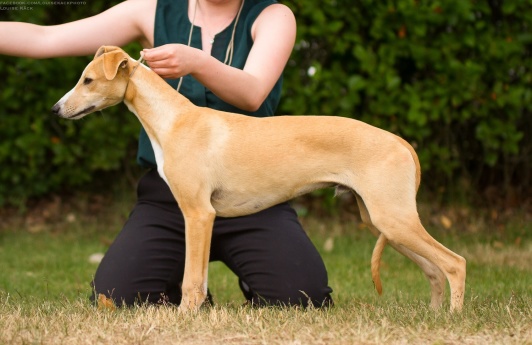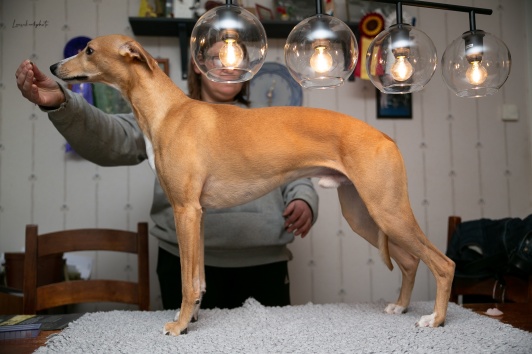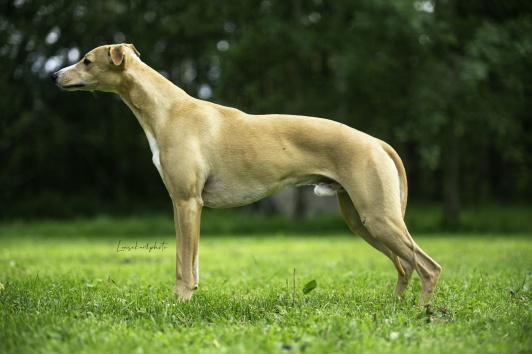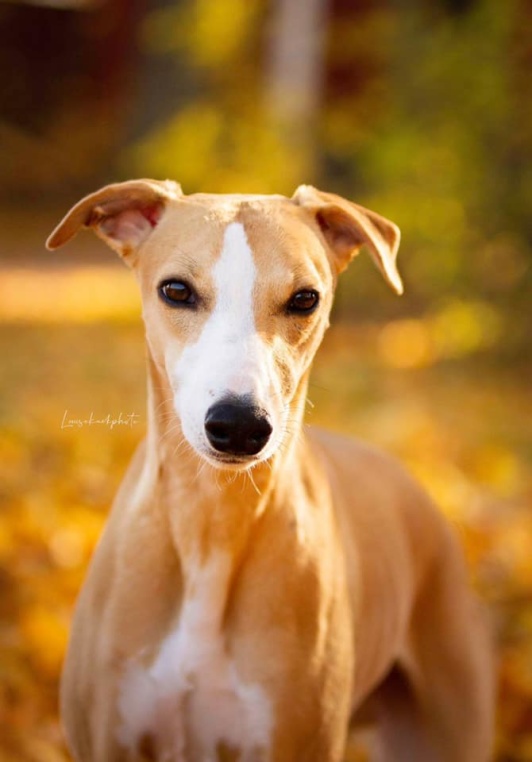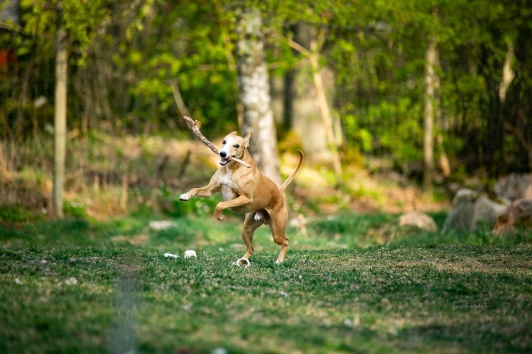 Showline Silver Fortune X Tappinskis Sunshine In My Life

Nemo is Louise's whippet. She had him as a gift when she graduated from School in June 2018.

He loves to run and play with all the dogs in our family. His grandfather was Jalisco Di Mahana "Jalle" which was owned by us. He has a lot of Energy and loves to get up early in the morning.
One of his favourite things to do is to walk in the forest and pick and eat blueberries. He does not like to be in Water or even to walk in Water.
Nemo is still young but have been having some good Results in the Show Ring.
In Sopot Poland he won CAC at one International and one National Dog Show in August 2018.

He has also just started on a Training Course for Agility.