Cindy loves to be in water and is very keen on playing and running with every dog.
Lurecoursing is what she likes most of all. She has a very nice temperament.

She has had an excellent show career so far (Sep 2019) and have also been succesful in Lurecoursing.

The real highlights, BIS at the Danish Sighthound Show in Nörresundby in July 2017 (around 180 entries). She was only 18 months at that show.
In June 2018 she was 5:th at the European Lureoursing Championship in Denmark.

At the "Skokloster Summer Show" Swedish Sighthound Club at Strömsholm Sweden she had three very good results. On Saturday she was BIS-3 at Deerhound Specialty. On Sunday she was BIS-2 in Working Class and on Monday she was best Deerhound at the International Lure Coursing winning CACIL. She has now qualified for the title International Champion Beauty and Performance "C.I.B.P"
She has won Best Head and Expression at the Norwegian Deerhound Specialty in 2018 and was winning Best of Opposite Sex at the large Sighthound Show in Donaueschingen in 2018.
She has won two Shows in 2018 and 2019 awarding her the title Swedish Winner.

She will be mated in late 2020 or 2021.
C.I.B., C.I.B.P., SE CH, DK CH, DE CH (DWZRV), NO CH, SBIS, SE LCCH, DK LCCH, SE W 2018, SE W 2019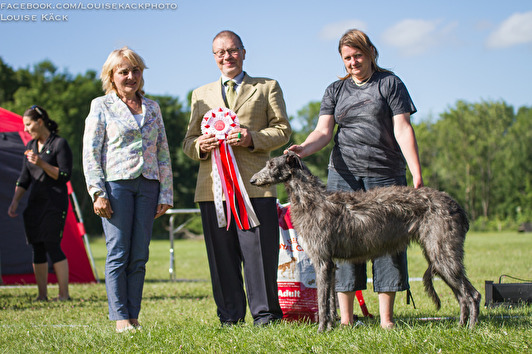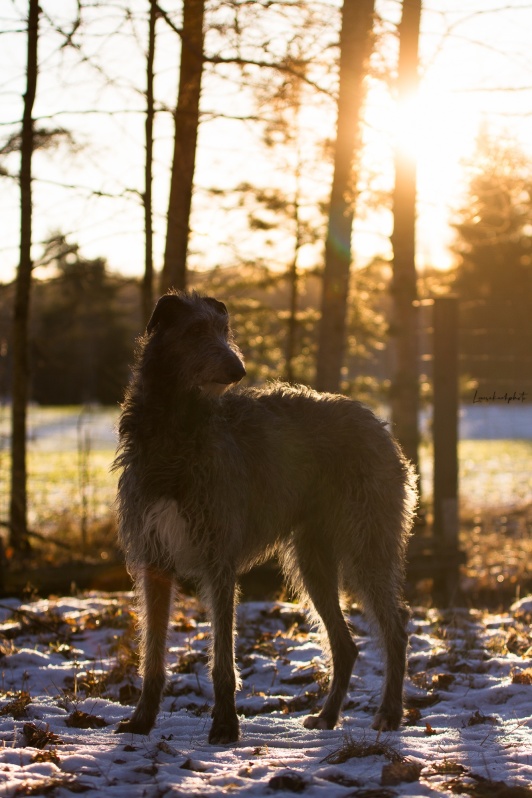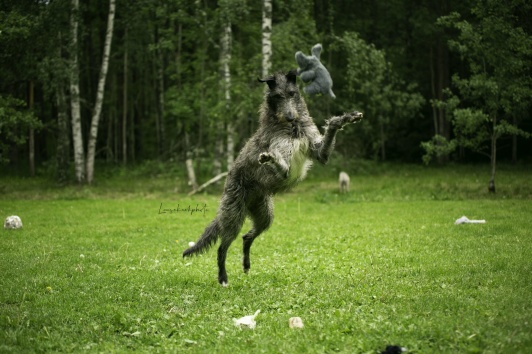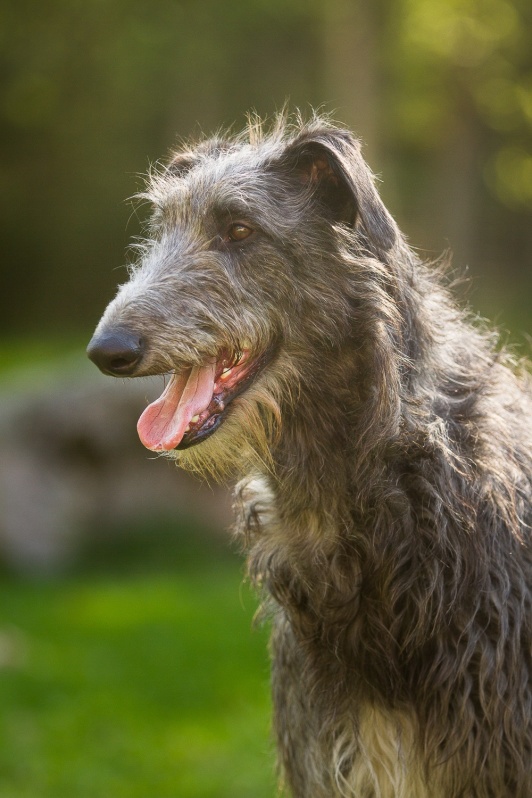 SE JV-12 SE UCH Necesse's Arte Et Marte X SE LCCH SE UCH Daphne Carrie Irater
2016-01-04