Astrid is Åke's whippet but is loved by the whole family.
She loves to run, especially Lurecoursing. Just like her father Izzy she has a very nice temperament. Most of all she loves to sleep in her cave bed.
Even if she is a small bitch she loves to play also with our Deerhounds.

She has had an excellent Lurecoursing career so far (Sep 2019) by winning CAC in three of her four first LC Competitions in Sweden.

As a puppy she won two BIS at German Sighthound Shows.
She has had some good results in the Show Ring as adult. At Swedens largest Dog Show in Stockholm in December 2018 she was second in a large Open Class.
She was fifth in a Open Class with > 35 entries at the large Sighthound Show in Donaueschingen in 2019. Louise is showing her in the ring.

Most of all she is a very nice and sweet whippet bitch.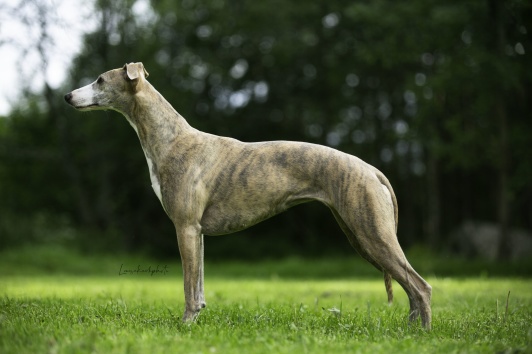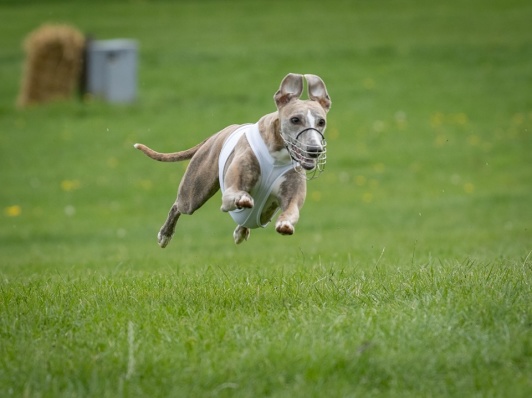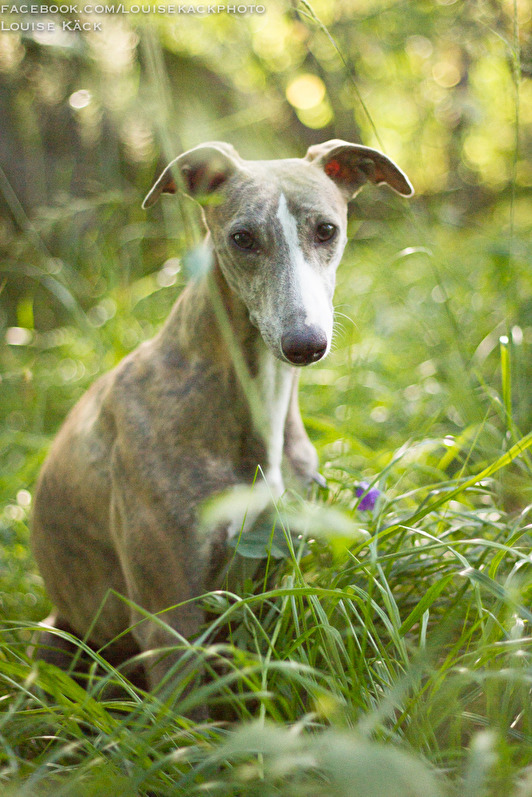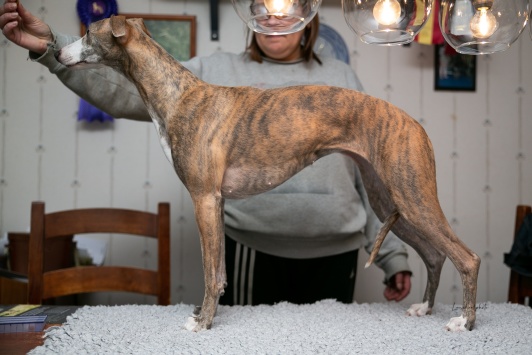 Incredible di Mahana X Tappinskis Party in My Head
2016-11-07